Read more at highlandercenter.org.
August 2-4, 2014
Click here to apply for the Playwriting and Directing Workshop
Join award-winning playwrights and directors—as well as experienced activists and workshop leaders—Steven Kent and Linda Parris-Bailey for three days of workshops to hone and strengthen your theatrical skills. From first developing an idea for a play or performance piece, to developing the script, to bringing that script to life on the stage, to using theatre for social change, Steve and Linda will share nuts-and-bolts elements of craft and their years of experience to help you realize your dramatic vision.
Participants of all levels of experience are welcome!
The workshop will begin with dinner at 6:00 pm on Saturday, August 2 and conclude after lunch at 3:00 pm on Monday, August 4.
Registration fees are $350 and include the workshop, meals, and dorm-style lodging. (Semi-private room available for $400; limited availability)
For any questions, contact Matt Griffin at
(865) 228-7900
Matt at highlandercenter.org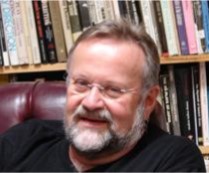 Steven Kent is a professional director, workshop leader, teacher, and activist. He is the Director of Theatre at the University of La Verne and current resident stage director of the Junebug Theatre Project. A member of Alternate ROOTS, he also works with Carpetbag Theatre, A Travelling Jewish Theatre, Roadside Theatre, Artists Confronting AIDS and the Urban Bushwomen. He was founder and director of the Company and Provisional Theatres in Los Angeles and has directed productions at the New York Shakespeare Festival, The Manhattan Theatre Club, the Mark Taper Forum, the Los Angeles Theatre Centre, Illusion Theatre, 7 Stages, the Guggenheim Museum, Highways Performance Space, and the Croatian National Theatre in Zagreb and Varazdin. He has received three LA Drama Critics Circle awards, and is a recipient of a major Theater Communications Group Artists in Residency Grant.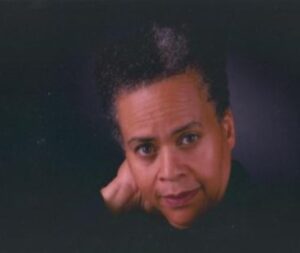 Linda Parris-Bailey is Executive/Artistic Director and the primary Writer-in-Residence for The Carpetbag Theater Ensemble (CBT). She has written numerous touring works for Carpetbag and several commissioned works for other national theater companies.  Her published works can be found in several anthologies including Alternate ROOTS; Plays from the Southern Theatre; Ensemble Works! Monologues for Actors of Color; High Performance and Breathing the Air.  She has served on the planning committee of The International Women Playwrights Conferences in Greece and the Philippines, and her work was performed at the WPI conference in Australia.  As a cultural worker, Parris-Bailey has worked in communities throughout the United States including residencies for the W.K. Kellogg Foundation and New World Theatre.  She has been the recipient of the Otto Award for Political Theater, Circle of Change Award and Artist of the Year.
– See more at: http://highlandercenter.org/events/50/playwriting-and-directing-workshop-with-steven-kent-and-linda-parris-bailey/#sthash.9uSdvdsK.dpuf